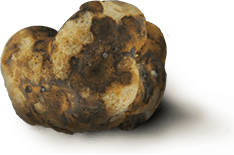 Robert
Sunday 19 February, 2012
A weak psycadelic. It will get you to the door but not through it. It made me a little bit dissapointed because I really want to get through that door :)

If you just want some feeling of euphoria and some laughs and shit it WORKS.

Me and my wife had a very nice evening tho...

You should AT LEAST take the bigger dose to get all you can out of the truffles.