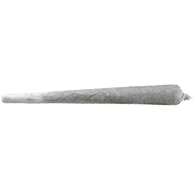 Jesse
Sunday 05 August, 2012
I got the party pack, so it had some of each kind. They certainly do the trick! It says that one joint is good for one person, which I don't know why it says that. Just a few hits can send you to some places. They gave me heavy cotton mouth though. Overall, this is a great choice! I'll review each one and its effects on me.

Skunky Relax (Yellow) and Trance Haze (Green)
- Strong buzzes but gave me heavy, paranoid feelings. Definitely relaxing and sends you on some trips. Some laughing fits hit hard when doing them with a friend.

Buzz Bud (Blue)
- I felt this was the most subtle feeling and a nice chill high. Great to watch a movie or listen to some music. Overall nice feeling.

Amsterdam Super (Red) Dutch Delight (Purple)
- These were my favorites! A positive, nice high. Great to watch stand-up comedy or a movie.