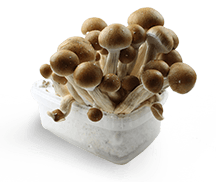 Julien
Thursday 26 November, 2015
Fast shipment, I received my box 4 days after payment.
The Mazatapec mycelium is incredible: the substrate was entirely colonized, the 1st flush began 7 days after watering and gave birth to approximatly 80 mushrooms! °O'
Curious to see the 2 or 3 next flushes!
Thanks Elephantos team, never been disapointed with your products.