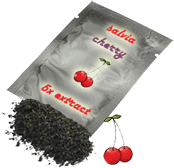 Rasmus
Monday 25 August, 2008
I enjoyed this extract, but when i were alone only.
Once we made a blunt with 0.3g of this extract + 1.2g weed and split between 3 persons - we got nada.
But when i made my own blunt, same amount of both, i got sooooo stoned - lasted like 3 hours. :)
Cant really decide how to rate it.
Alone = perfect.
3+ people = sucky.